Cozy Down Throw Blankets
Down throw blankets are the perfect size for cuddling up and keeping warm on the couch or in your favorite chair even with the fresh air of an opened window.
They make the perfect gift to yourself or someone you love. It makes a great gift for in-laws too ;-) When you don't know what to get someone a throw blanket is affordable and something everyone will find useful.
Pacific Coast Down Throw (50x72) Periwinkle
The Gift That Keeps Giving
They come in handy in so many ways blending function and decoration but the best thing about them is how they make you feel. It's comforting to feel cozy and snug and that's just the beginning.
Save on heating costs. You can keep the room several degrees cooler and still be warm if you cover up with a blanket. Turn the thermostat down while you curl up with a book, watch TV, or lounge around.

Breath better with fresh air. Feel and sleep better by keeping the windows opened longer and spending more time outside. Take your blankets on the porch, in the gazebo, or on the swing and star gaze comfortably.

Light weight for small children – the perfect in between when a toddler blanket is too small but they still drown in a regular duvet.

Decorating with down throws is an easy and inexpensive way to add color to any room. The vast selection of colors and prints make it easy to match your favorite accent piece in every room. The perfect combination of functional and inexpensive decorating for the basement.

Compact enough to take with you on road trips in the car, on the plane, and at the motel. Perfect for bleachers, just the right size for a wheel chair or to add to your sleeping bag.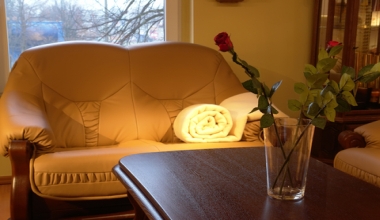 If you share your home with someone, even pets, it might be a good idea to get them one too just to be sure yours is always available.
Keep in mind that down throw blankets are designed to be compact and light weight so they are not very puffy.
If you're looking for a puffier, warmer , full sized down cover visit the down filled blankets page or the down comforters page



Return from this Down Throw Blankets page to the Down Bedding Delights home page.