Ask, Answer & Learn from Goose Down and Duvet Questions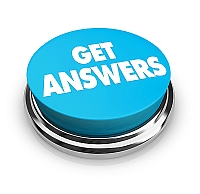 Are you searching for answers to your down bedding and duvet questions?
Maybe you need help understanding how duvets and comforter covers work, maybe you need to wash your pillows, or you have allergy questions?
Purchasing duvets or comforter s can sometimes be confusing. Share your experience to benefit other readers in search of creating their own down bedding delights.
Ask any questions that relate to goose down bedding or leave comments for others to learn from.
Click on one of the Categories below to Ask your Question
If you're unsure of where to put your question, use any category you think it fits best in. If need be it will be moved but it will still be answered.


How to Care for and Wash Goose Down
This is where questions about cleaning, drying and storing your down bedding would be asked.
Buying a Duvet & other Goose Down Bedding
Are you ready to buy but can't understand the description and product choices such as loft factor etc. This is the place to ask questions about purchasing down bedding that's right for you.
Down Bedding Explained
This is the place for general questions about down bedding and how to use it. Questions like: should other blankets be used with down bedding? or how do you keep a duvet from shifting?
Goose Down and Allergies
This is where you would post questions and comments about goose down allergy concerns and hypoallergenic goose down.
How to Reuse Down Feathers
Do you have questions about how to reuse your old down & feathers? Or perhaps you have a sewing project you would like to share where you've used recycled or bulk goose down.
Miscellaneous Questions
This is where all questions about goose down bedding, slippers,and sleeping bags that don't other wise fit into a category would be asked.



---
Of course my answers are simply what I've learned along the way, from my experiences so feel free to leave comments, especially if your experience is different from mine.


You can still Contact Me
if you have a question that you feel would not benefit others or needs a personal response.
Return from this Duvet Questions page to the Down Bedding Delights home page.