How to Wash Goose Down and Care Questions or Problems?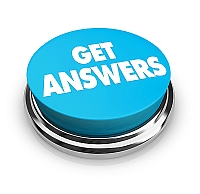 You're at the right place if you have questions about how to wash goose down, drying, or caring for your bedding.

Use the form below to submit your questions.
My advice is only my way of doing it. This is a two way web page... you and me.


You can ask a question, answer a question or do both. You can become my co-expert with these questions by writing how you've dealt with the problem in the comments section below.
Not About Cleaning & Care...
...If your questions are NOT about down bedding Cleaning and Care click here to be find the following categories:
Buying a duvet and other Goose Down Bedding
Down Bedding Explained (how to use)
Goose Down and Allergies
How to Reuse Down Feathers
Miscellaneous Questions


click here if you have a question that you feel would not benefit others or needs a personal response.
Questions or Problems? Get Help here!
Ask any question about cleaning & caring for your goose down bedding here or share your experience with us here.
What Other Visitors Have Said
Click below to see contributions from other visitors to this page...

The Best Type of Detergent ? Not rated yet
Question: I was wondering if you had any preferences for a brand of detergent that should be used to wash my goose down duvet?? I find that the …



Return from this How to Wash Goose Down page to the Down Bedding Delights home page.